Traditional Ruler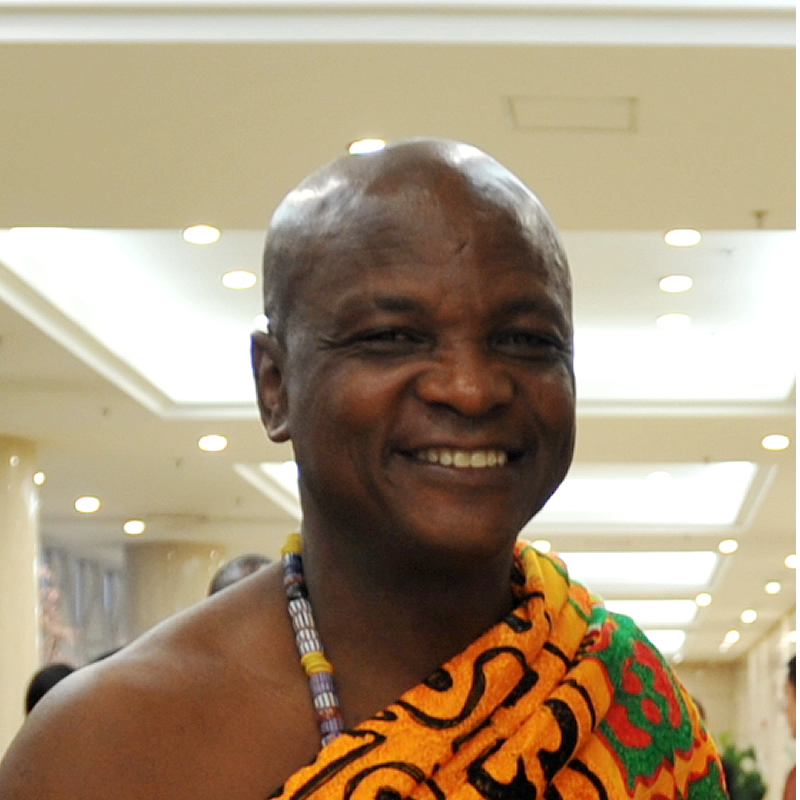 On October 4, 2003, the Kingmakers of Asogli State gave the people the King of their choice. The people, concerned about their falling living standards and the virtual absence of development activities in their communities, desired someone who will provide the needed inspiration and leadership for the development of Asogli State.
The mantle fell on a member of the Akpo Royal Family of Ho Bankoe. In his inaugural address, the new King, Togbe Afede XIV, known previously as James Akpo, gave hope to the people when he said: Through my oath, I have……. marked a new beginning.
On the problems of the deplorable state of our education and health infrastructure, the new King got the people excited when he said: These are problems of our time and they deserve solution during our time. This is my solemn pledge: I will work hard to build a new Asogli that is full of
opportunity for all.
The new King also had something for our children: Our children are the future. I will institute programmes to ensure that their needs are provided for, to help them to develop their character and self-appreciation, and to teach them to understand and uphold the principles of true citizenship, lest they grow into apathetic spectators.
More than five years has passed since that famous speech was delivered. A lot has since been done, but given where we have been, a lot still needs to be done.
We are, without any doubt, happy about the progress we have made so far, and look forward with hope for a brighter future.
Asogli State Council
PROFILE Related Links
Latest News
Cedi depreciation is the major cause of fuel hikes – Togbe Afede XIV Explains

The Paramount Chief and the Agbogbomefia of the Asogli State, Togbe Afede XIV has attributed the prevalent hike in the prices of petroleum products in the country to the rapid depreciation of Ghana cedi.

Togbe Afede XIV Addressed the leadership of feuding parties of Ho Zongo community.

In a meeting with the leadership of the feuding parties in Ho, Togbe Afede XIV on 12th March, 2022 reminded them that failure to resolve conflict is leadership failure, the result of dishonesty, selfishness or both.