Togbe In Business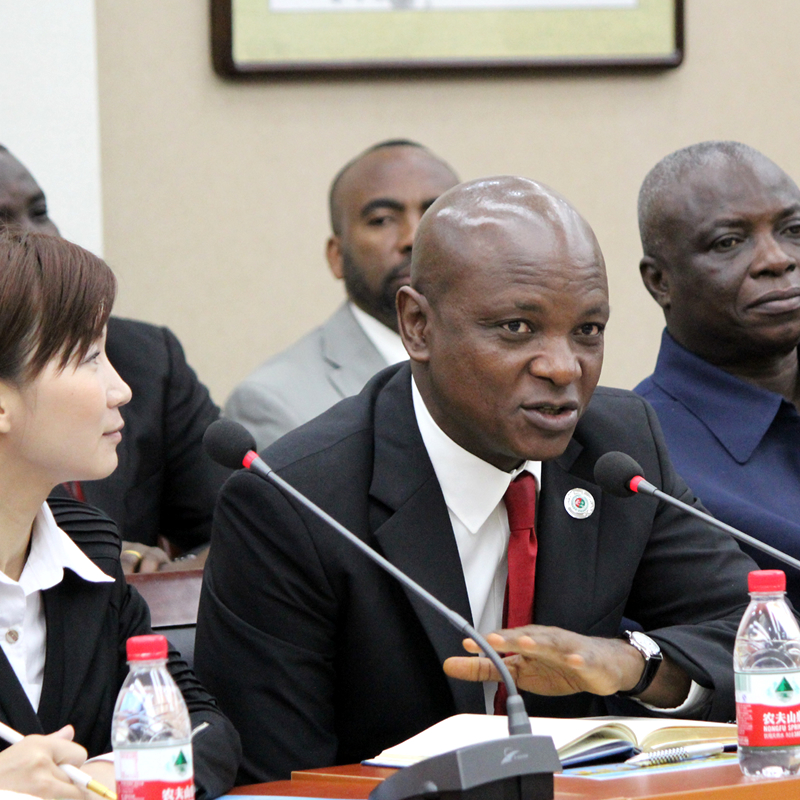 Profile of Togbe Afede XIV
The Agbogbomefia, Togbe Afede XIV, was born at Ho in the Volta Region, Ghana, on 23rd April 1957 to the late Cpl. Patrick Akpo and Madam Rose Anyawoe, both from Ho Bankoe.
Educational Background
Being the grandson of Herman Ladzi Akpo, who was a renowned Catechist and educationist, James Akpo, as the Agbogbomefia was called, together with his late twin brother, was enrolled in primary class one at the Ho Bankoe Roman Catholic Boys School in 1961 at the age of four.
After eight years of elementary education, Togbe entered Kpedze Secondary School in 1969 and successfully completed his GCE "O" Level in 1974. He then proceeded to Labone Secondary School in Accra where he excelled in the GCE "A" Level examination in 1976.
Togbe earned his BSc in Administration (Accounting) from the University of Ghana School of Administration, Legon in 1979 (and later, an MBA from Yale University).
Early Working Life
Togbe did his post-graduation national service at the erstwhile Bank for Housing and Construction (1979-1980), where, as a planning officer, he performed financial analysis of loan applications' projects, and established and negotiated short and long-term loans and financial packages for clients.
Between 1981 and 1984, Togbe worked with the Ghana Cocoa Marketing Board as an Accountant. Togbe subsequently lectured in Economics and Accounting at Sokoto State Polytechnic's School of Management Studies in Nigeria (1985-1987).
Back to School
Because of lack of financial resources, Togbe was unable to take up offers of admission to The Wharton School of The University of Pennsylvania (1984 and 1985) and admission with fellowship awards to Stanford University's Graduate School of Business (1984 and 1985). After committing his scanty resources to the pursuit of his Wharton and Stanford aspirations, Togbe was unable to file any applications in 1986. However, he was awarded a substantial fellowship by Yale University. So Togbe finally received his MBA from the Yale School of Management in May 1989.
Togbe Afede XIV, the Investment Banker
Togbe Afede XIV is the founder of the SAS Group of companies and provides overall strategic direction to the businesses. He has over 18 years of experience in investment banking, having co-founded Databank Financial Services Ltd in 1990. Togbe has played a critical role in the development of Ghana's capital markets, including developing and publishing the first ever stock market indices in 1991.
PROFILE Related Links
Latest News
Cedi depreciation is the major cause of fuel hikes – Togbe Afede XIV Explains

The Paramount Chief and the Agbogbomefia of the Asogli State, Togbe Afede XIV has attributed the prevalent hike in the prices of petroleum products in the country to the rapid depreciation of Ghana cedi.

Togbe Afede XIV Addressed the leadership of feuding parties of Ho Zongo community.

In a meeting with the leadership of the feuding parties in Ho, Togbe Afede XIV on 12th March, 2022 reminded them that failure to resolve conflict is leadership failure, the result of dishonesty, selfishness or both.