Togbe Afede Tells Volta Chiefs To Be Good Examples For People In The Region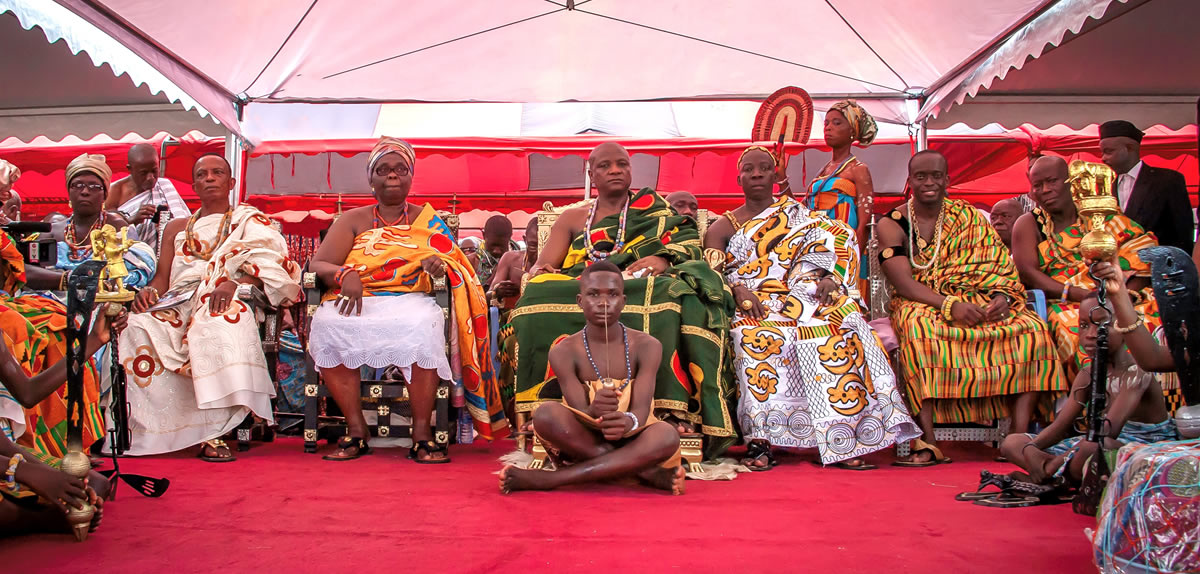 Togbe Afede XIV, President of the Volta Region House of Chiefs has urged chiefs in the region to good examples for people in the region and the country at large by conducting themselves in ways that promote and ensure peace before, during and after the elections.
He entreated them to abstain from partisan politics ahead of next year's general elections.
Togbe Afede who was addressing a general meeting of the House, reminded the chiefs that the 1992 Republican Constitution enjoined them to be apolitical and reiterated the need for them to remain neutral in all matters.
He said it was only then they could be considered as "important instruments" for national development.
Togbe Afede described the current debate on the country's voters' register as interesting and expressed the hope that the final decision by the Electoral Commission (EC) would be in the interest of the nation.
He advised the EC to marry conflicting views of political parties to make the final register acceptable to all.Togbe Afede also urged the political parties to avoid holding entrenched positions on how to make the voters' register credible, to advance peace in the country.
He earlier briefed the House about issues in the National House of Chiefs and plans by the Volta Regional House to establish an Endowment Fund. Togbe Afede said such a Fund could give a strong financial background to the House and enable it hold meetings and events with or without government support.
He also hinted of plans to open a Volta Region Development Agency Office at the premises of the Regional House, to coordinate activities of the Agency, aimed at promoting accelerated socio-economic development of the region.
source: https://yen.com.gh
PROFILE Related Links
Related News
Togbe Afede re-elected as President of Volta Region House of Chiefs

Ho, Nov. 9, GNA- Volta Regional House of Chiefs on Thursday re-elected Togbe Afede XIV, Agbogbomefia of Asogli State as President of the House for a second four-year term.